16th IEEE International Symposium on Power Line Communications and its Applications (ISPLC2012) was held from March 27 to 30, 2012 in Beijing by IGRS, State Grid Information & Telecommunication Co., Ltd. and Tsinghua University. PLC experts and representatives from more than 30 countries participated in the symposium. Along with China's strategic layout of international standards, China has played a new role on the stage of international standards and expanded its international influence.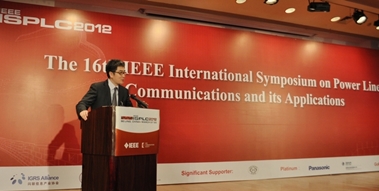 Mr. Sun delivers the opening speech
Lasting for four days, the Symposium attracted PLC elites from over 30 countries including China, America, Britain, France, Italy, Germany, Korea, Japan and Canada, and several technical specialists from IGRS Alliance and Chinese PLC experts as representatives of China.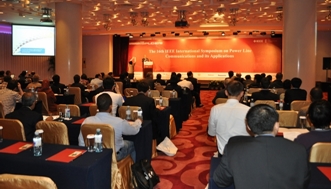 Over 120 experts attended the symposium